What Is Commercial Construction
When it comes to the construction industry, not all projects are the same. There are different kinds of construction that the project you are working on will fall under. One such category is commercial construction. So, what is commercial construction, exactly?
Essentially, commercial construction is construction that handles the design, renovation, and building of commercial structures– which can probably be guessed from its name. What that means is that commercial construction projects are building structures that are meant to turn a profit, such as restaurants, hotels, or apartment buildings. Contractors compete with developers in order to get the job by submitting proposals and bids. These types of jobs can be very lucrative if done right, so it can get very competitive as well.
Read on to learn more about commercial construction, and the types of construction that then fall below this particular umbrella!
Types of Commercial Construction
Just as not all construction jobs are the same, neither are all commercial construction jobs! There are different sizes of jobs which often require a different scope of work. Within the category of commercial construction, there are three other main kinds of jobs– and these can range from skyscrapers to restaurants.
Take a look at the following types of commercial construction.
Small Scale Commercial Construction
First is small scale construction. These types of jobs involve tasks such as fixing sewage systems or renovating a space for a new owner. Usually, these kinds of jobs are strictly remodelling jobs, rather than building a new structure from the ground up. Small scale projects are also shorter in length than larger projects, and they also require fewer employees and less equipment or materials.
A few examples of small-scale construction projects are customized treehouses or other interesting structures for Airbnb and other short-term rentals. In addition to these, renovating a warehouse for a retail space or sports centre could also be considered small-scale construction.
Medium Scale Commercial Construction
After small-scale construction is medium-scale construction. This is the middle tier of the three types of commercial construction. This kind of construction usually involves the upgrading of a space or expanding an existing space. Unlike small-scale construction, some of these projects can also be the building of space from the ground up. These projects are certainly more complex than small-scale construction– such as adding additional floors to a hotel building. They can take longer to complete, typically between many months to a year.
An example of this kind of construction could be the water park that was built inside the Mall of America– it is the largest water park in the country, but is still not as large of a project as, say, building a high-rise apartment building.
Large Scale Commercial Construction
Last but not least is large-scale construction, which is also– as made clear by its name– the largest tier of the three types of commercial construction. This type of construction is typically funded by major commercial development companies, which stand to make a lot of money from these buildings. Projects usually involve building a structure from the ground up, rather than renovating or remodelling existing spaces. Commercial building projects are long-term and take many years to fully complete. Workers use heavy equipment in order to develop large masses of land or add multiple stories to buildings.
There are many examples of a large scale project that you pass by every day. Some include airports, government buildings, and skyscrapers. This could either be building the job from scratch or could involve a very large and extensive renovation, such as renovating terminals in an existing airport and adding square footage and extra gates.
Commercial Construction vs Residential Construction
As you may already know, commercial and residential construction are the two main types of construction projects. We have been discussing commercial construction, but it is also important that you are able to distinguish between the two since they provide different functions. Both are a part of the private construction infrastructure, but for the most part, this is where the similarities end.
Commercial construction involves bidding on contracts for buildings like office spaces, warehouses, or restaurants. These buildings and projects are intended to turn a profit once in use. The projects tend to require heavier equipment and more materials than residential construction, too.
Residential construction, however, is mainly relegated to houses, condos, or townhouses which are backed and funded by the homeowners themselves– not developers or businesses. They are intended for residential living once they are complete. These projects mostly use wood frames or steel beams, depending on the type of structure.
Examples of SEKO Constructions Commercial Construction Projects
Ralphs Motorsports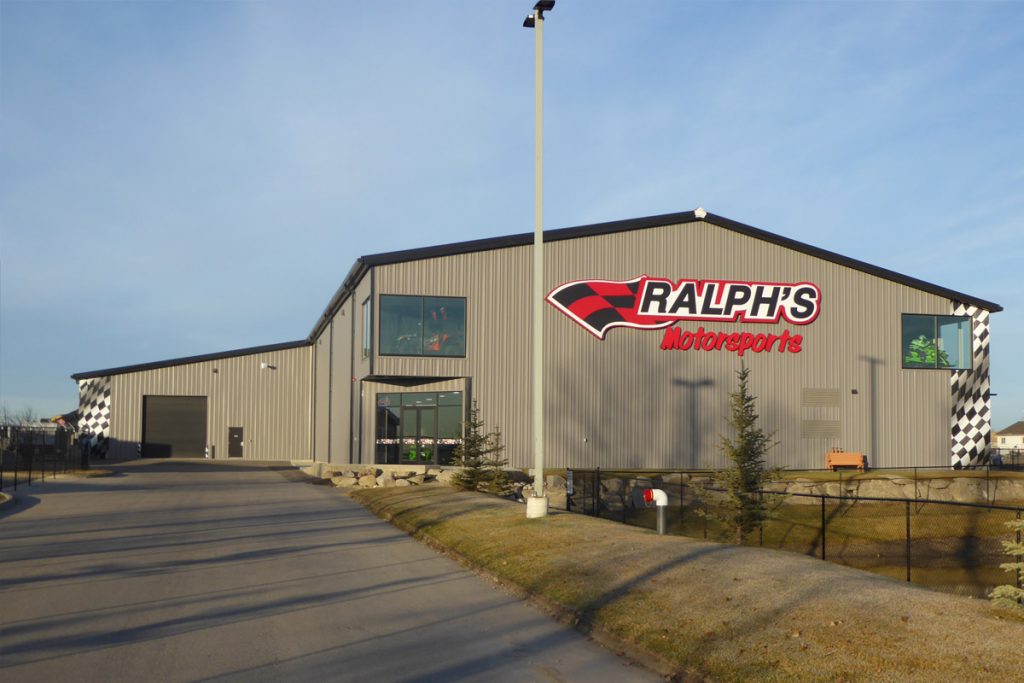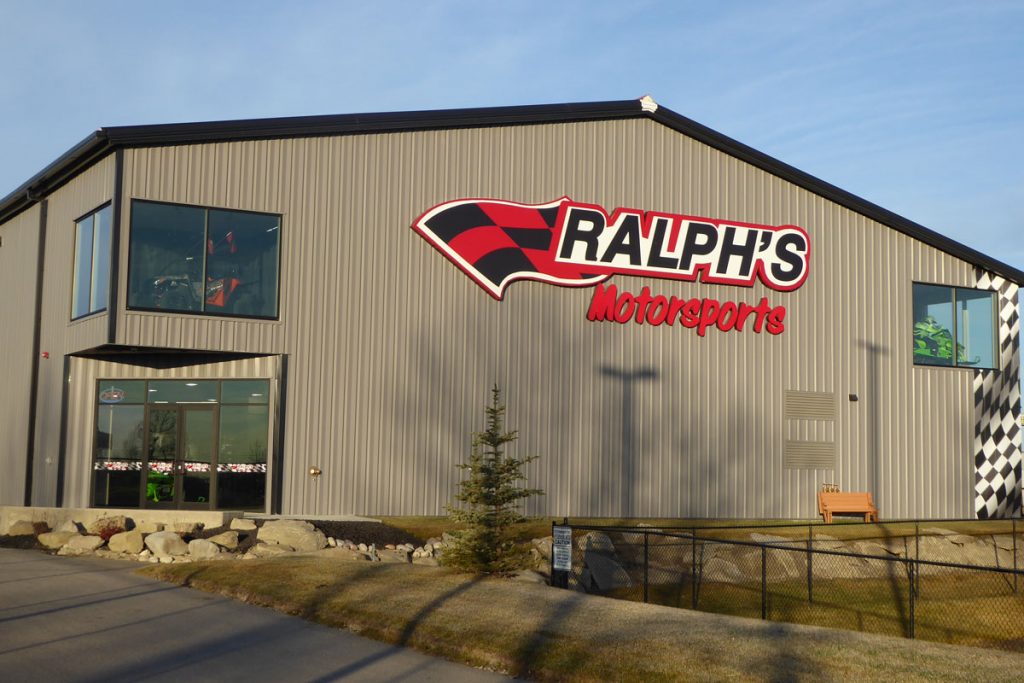 SEKO Construction was proud to partner with Ralph's Motorsports on their commercial construction building project. This building was not only designed to warehouse their vehicles it also needed to function as a showroom, sales floor, office space and repair shop.
All of these different use cases require a different design and function consideration. As a design-build company, we love being a part of the process of taking a vision and making it a reality.
UBC Tennis Centre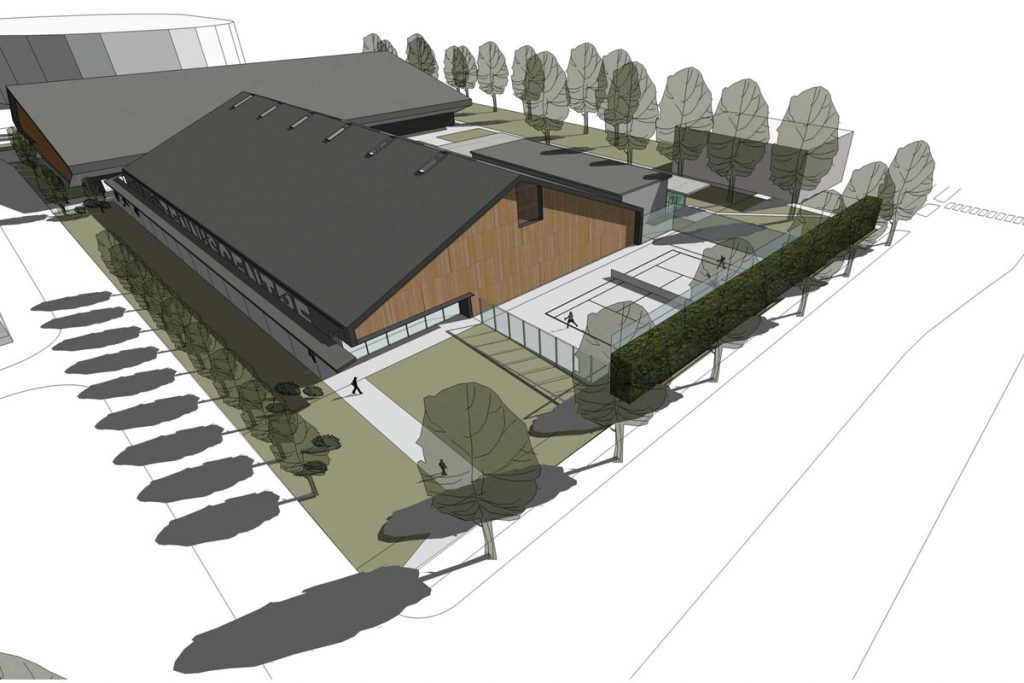 Seko Construction was proud to partner with the UBC Tennis Centre on their commercial construction project to build an incredible facility to further the training and operations. This facility is a public facility with 8 indoor tennis courts and is fully equipped with full amenities like men's, women's and single stall universal change rooms, a meeting room and various multipurpose rooms.
The UBC Tennis Centre is located immediately west of the Doug Mitchell Thunderbird Sports Centre at 6160 Thunderbird Boulevard. The Tennis Bubble is located on the southeast corner of Thunderbird Boulevard and East Mall.
Further Reading – What is Industrial Construction?
Frequently Asked Questions
What is an example of commercial construction?
Commercial construction is, as you can guess from the name, the process of designing, renovating, and building commercial buildings or structures. Some examples of these sorts of structures are restaurants or fast food joints, hotels, shopping malls, grocery stores, or industrial structures such as warehouses or factories.
What type of construction is commercial?
Commercial construction largely refers to construction in the private sector. These kinds of construction projects include business structures that will then be bought and sold, such as hotels, apartment buildings, restaurant spaces, sports facilities, and more! A single-family home, for instance, would not be considered commercial construction.
What are the 3 types of construction?
There are three main sectors of construction in this industry, and these sectors are infrastructure, industrial, and buildings. When it comes to the two main types of building construction, though, these are commercial and residential construction.
What is the difference between commercial and industrial construction?
You may be confused about the difference between commercial and industrial construction, as they do sound very similar. Commercial construction is the design and building of a structure that will be a business or venture that is done with the main focus of making a profit. On the other hand, industrial construction is the construction of a business that handles manufacturing products or goods, such as a manufacturing plant or a refinery.